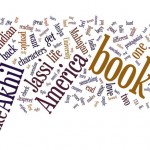 It is now almost a week since the book got released. Amreekandesi - Masters of America is now available online, and at major bookstores. For readers abroad, it is available on Amazon in the US and UK, as well as a Kindle edition available globally. You can find links to buy it here.
The response so far has been good. People have written reviews, tweets, and sent messages to me saying that the book is a light, fun read that they enjoyed reading, which is heartening. It feels good if my work is able to make people smile. Apparently it is now on Flipkart's list of best-selling new fiction releases, which is a small but steady step in the right direction.
Created this word-cloud from the text of all the reviews so far. I think it is a nifty representation of what people are saying about the book.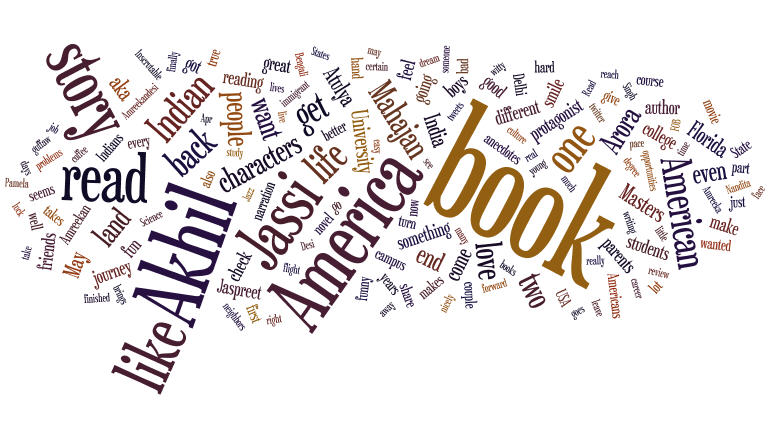 Like with everything else, it wouldn't be fun if it were all perfect. People have pointed out that there are some grammatical errors, and a blunder around the names of two characters in a particular scene. Awkward! It is incredible how the human eye (mine) stops noticing things one you've read a manuscript a hundred times, especially if it is 80,000 word long. Will try to get these corrected in the next reprint, whenever that happens.
I was on radio this week, in conversation with RJ Chris on Delhi's Radio One FM station. It was an interesting experience. Chris was very cool, and talked about life in America and the various facets of this life that i have tried to cover in the book. Here's some clips from the interview.
The book launch plans are still not finalized. Trying to do it next weekend (18th) in Delhi, but need a venue confirmation first. Will most likely have launch events in a few other cities some time in June. I'll be in London later this month, in case anybody from the Queen's land is interested in an event.
All in all, we've got off to a reasonable start. Keep the feedback coming, and thanks for your support so far.