An Open Letter to Arnab Goswami
Dear Arnab,
I tuned into Times Now yesterday and watched for a total of 23 seconds, which is about as much as I can watch it at a time; after all greatness must be consumed in small doses. During that time I gleaned that your headlines for the day were '#ShamedInAustralia' and 'Dhoni Defiant Even in Defeat.' Yes baby, about time the arrogant cricketers got put in their place. How could they lose the World Cup Semi-Final and cause anguish to so many Indians? Utterly shameless. Disgusting.
Did they have no respect for the millions of techies who suddenly developed fever yesterday morning and had to call in sick? Did they have no respect for the people who optimistically bought tickets for the final on Sunday on their astrologer's prediction that India will win because the match was happening during Navratri? For the people who painted their faces in the tricolor? Does Dhoni have any idea how much soap needs to be scrubbed on the face to get that damn paint off?
Shameless Dhoni. Arrogant Dhoni.
Like an IIT aspirant who only manages to get a rank of 5,000. Ma baap ka naak kata diya. Should be thrown in a kadhai of boiling oil or something. Dhoni ki dhulai karni chahiye.
Dhoni is the reason we have hundreds of millions wallowing in poverty, he is the cause of the Swine flu epidemic and churches being burnt to the ground by rabid #AdarshBhakts. Dhoni is the reason Modi has not been able to get any black money back from Swiss banks.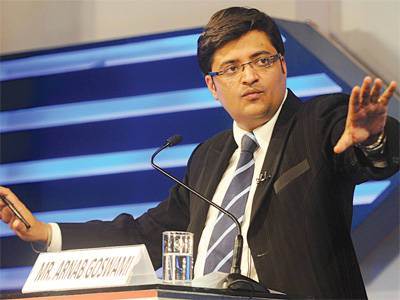 What does Dhoni think he was doing, winning seven matches on the trot, leading from the front and saving us the blushes against Zimbabwe, or marshalling a turn-around in the performances of our bowlers, who were being considered a bigger non-asset than Rahul Gandhi till two months ago? Who cares if his side bowled out opposition teams seven times on the trot? As if that will help rid us of poverty or the Modi wave. How will our NRI brothers be able to face off to Bangladeshi restaurant owners now? So much shame. It is like the Gunday episode all over again.
Who cares if he has yet to meet his newborn daughter because he is THAT committed to his duty as the national cricket captain? It just shows that he is not just shameless, but also heartless. What a disgusting man.
Shameless Dhoni. Wreckless Dhoni. Careless Dhoni, hitting sixes to win matches. No sense of responsibility.
And on top of that, he sits smugly at the press conference making rude comments about the media people - the guardians of justice, the court of the masses, the grace of the gods, the harbinger of hope. Shameless and defiant. Like a boy who doesn't get into IIT AND still wants mom to give him lunch. Cheeky.
Dhoni deserves strict punishment for his audacity. Shameless man.
Of course, we must applaud you, O' great Arnab. You are the defender of our conscience, you are the voice of our outrage, you are the vent to our frustrations. You are the reason Pakistan has stopped firing at border posts. You are the reason sexist men like Abhijit Mukherjee think ten times before speaking. You are the reason Sanjay Jha spends sleepless nights tossing and turning in his bed every time he gets grilled by you. You are the reason an entire generation of Indians is finding their voice and learning the art of winning Roadies group discussions by shouting over each other.
You, Arnab, are the protector of our modesty, the Krishna to us Draupadis. You save us from getting disrobed by petty politicians, servile sickulars or callous cricketers. You are the reason flowers bloom in the morning and retire by the evening, in time for Newshour. You are the reason my son doesn't want to watch TV anymore and is able to focus on his studies. You are the Sajid Khan of Journalism. You are the reason Indians would never have to worry about low blood pressure related troubles.
You are the manifestation of all of India's anger. You are India's weapon of mass destruction. You are our F-22 Raptor. You are the sub-machine gun India was never able to manufacture. You are the son every Punjabi mother wishes she had – loud, handsome, famous, successful, owner of great dandruff-free hair, someone nobody dares mess with. Others have compasses, you have a moral compass. You are the Raymond's man come to life. You are perfect. You have everything – morals, decibels, power, anger, frustration, hashtags.
Dhoni must be taught a lesson. After all, what's a national pride that doesn't get crushed by a lost cricket match like a biker in Delhi under the wheels of a wayward DTC bus.
You should get him on your show for a discussion. That might be punishment enough for Dhoni, the man who single-handedly destroyed India.