Dilwale - A Few Observations
I watched Dilwale last night. Here's a few observations.
1. The movie, i can say with a lot of confidence, didn't bomb because of Internet Hindus boycotting SRK. It earned it on sheer merit.
2. Oh Kajol, what miracle of medical science (or makeup) are you? She looks a couple of decades younger than she is. The Kajol of DDLJ could pass as the elder sister of the Kajol of Dilwale.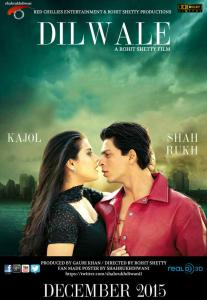 3. Shahrukh Khan keeps proving us wrong. Just last year we thought that he couldn't be part of a movie worse than Happy New Year, and he comes up with this.
4. Varun Dhawan is the new Tushar Kapoor. Except maybe prettier.
5. Shahrukh Khan is proof that an Indian man can have any amount of money but it is never enough to step out of the rat-race and try something different. And they still doubt his Indian-ness? #loverboyforever
6. Rohit Shetty and the classy SRK working together is a bit like putting Sir Jadeja and AB De Villiers in a World XI team. Why would anyone do that?
7. The pair of Kajol and SRK still sizzles. Ooh! It is a shame that their comeback vehicle is a Tata Indica when they deserved at least a Honda City.
8. Theatres showing Dilwale should come with storage lockers, each with a hammer inside. The locker to keep your brain inside when you go to watch the movie, and the hammer to smash it to pieces when you return. There are  more holes in the plot than in this Malika Sherawat dress.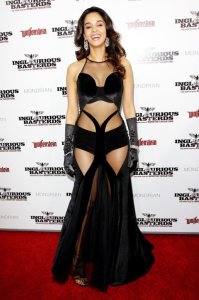 9. The dialogue writer who came up with the susu 'joke' sequence should be made to drink his susu every morning.
10. Johny Lever is like a box of sweets well past its 'best before' date. Bas karo sir.
11. The movie is aptly named Dilwale. Because Dimaagwale would never be able to sit through it.
[Images courtesy Google image search]