All About Returning To India
Are you an Indian settled abroad thinking of coming back to India? Read on.
First the all important question. Why do you want to move to India? Seriously. Think again.  If you are coming back because you think India is this awesome place growing at a rapid pace where you would be able to enjoy all that life (and money) has to offer, then please reconsider your decision.
If you come expecting a thousand watt halogen lamp, the hopeful candle flickering in the wind might come as a disappointment.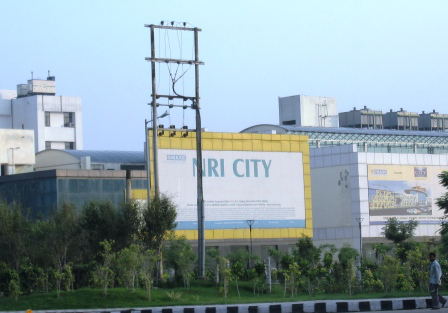 NRI City - Greater Noida. "Bringing Singapore to India"
Return to India only if you have a very solid reason that will sustain you through the transition period (and beyond), during which you will crib about everything from the traffic, pollution, corruption, cows, buffaloes, and the silly speed bump outside your house. This reason could be work, family, emotions, a hidden treasure that you left under the tree on that plot near the house, the one that has been taken up by the newest unauthorized temple in town.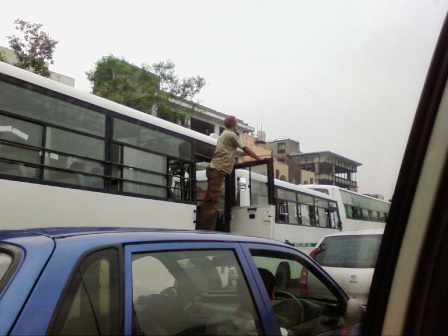 Come back because you want to do something for the country and put your brain to the nation's development, and you will spend a good amount of time in disillusionment before you even get started. For India will tell you that it doesn't need you. And that's because India takes pride in disowning ordinary NRIs. Become governor of an American state, and then come talk to us. Or at the very least win a damn Nobel.
Come back because you want your kids to be raised with Indian values, and boy will you be in for a shock? Indian kids seem to have left America somewhere behind.
To be fair, the positives of life in India are many. No more visa hassles. No worrying about going out of status. No worrying about being an alien in a foreign land. The feeling that you can go anywhere and do whatever you want - its your country. Then of course there's the Mangoes and the Gulab Jamuns, which virtually clinched the deal for me.
India can be a lot of fun, but only if your expectations are set realistically. I  moved to India a few months back after spending half a decade in the US. I suppose my transition period is still continuing, but i am happy. I moved back to be with family, and after many years i got to celebrate a real Diwali this year. I am overjoyed!
If you do decide to take the plunge, here's notes from my R2I (as 'Return to India' is affectionately referred to) experience. If you find these helpful, don't forget to drop me some moolah in the paypal account. (I may just let you manage the huge endowment my Nigerian uncle left me last week via email.)
Here's a little checklist of things to do before you pack your bags and fly back to India. (Hopefully you will fly Air India, and hopefully the crew will have an argument en route. Nobody provides in-flight entertainment like a messed up Air India crew.)
Have a Plan of What you are Going to do in India.
Where are you going to live? What will you eat? What will you drive? What will you DO?
This cannot be overemphasized. India is a busy country with a lot of unpleasant distractions, and without a steady occupation you could easily get bogged down by the weight of the very heavy nation.
Have a clear plan of what you will do when you get here. Find a job. Prepare a business plan if the entrepreneurship spirit tickles. Buy a farm. Find a village that you will save from drought/cruel Zamindars/ The British/Pakistan. Form an NGO.
You get the idea.

Settle your Finances.
I closed most of my credit card accounts except for the most commonly used ones. I might get them also closed now. The bank account is still open, but most of the balance has been remitted ;)
Make sure you close out all that is outstanding. Unless you are sure you will never come back to the US and have big contacts that might prevent you from getting deported from India, please don't commit any fraud. Better still, make sure you actively find out and sort out all open issues.
Once you are gone and they are unable to trace you, your account will just go into collection and your credit will be forever ruined.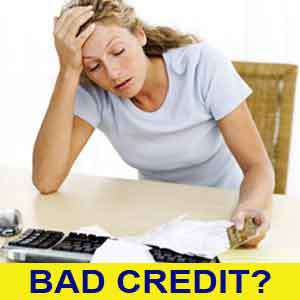 (Image courtesy - http://www.badcredithistory.org.uk/)
Settle your Apartment Lease.
Even if you can break the lease, you will likely have to give some notice period, so it might make sense to time your move around this issue, especially if you live in a big city like New york where rentals are as complicated and expensive as they are.
You could buy a little car in India for a month's rent up in the Big Apple.
Sell your House.
If you had the good fortune of buying a house, then selling it off may be a good idea. Be sure to factor in time for the sale while planning your move.
Ship your Stuff
This one's the fun part. Basically there's two shipping modes. There's ocean freight, and there's air freight. Ocean freight goes by the container load. You can get a full container, or do an LCL (Less than Container Load) shipment. This mode is relatively cheaper, but takes a long time. A few months at the least. Dont dump all your undies in the container.
The other option is air freight. This one would typically be by the pound, and comes out to be much more expensive than ocean shipment, making it not very practical if you are shifting an entire home, furniture and all. Me, i didn't move any furniture. Just books (lots of them), clothes, and assorted stuff. I flew them to India, and it took about 10 days end to end. Pretty neat.
I did have to go to the airport to get my shipment released and pay the duty. You get to pay a discounted duty if you can prove that you are transferring residence.  The duty officers would open all boxes in front of you, and come up with an estimate of the total value of the shipment.
There are many shipping companies whose services you could use for sending your shipment. The very helpful person from my shipping company  pointed out though that it may be much cheaper to send everything directly through the airline instead of going through the shipping company.  As in, you send via air freight directly with the airline, and take out the shipping company middleman. Somebody please try and let me know how that goes. It was too late by the time i got this info!
Do a Dress Rehearsal
Ideally, before you move back come stay in India for a month or so to get a feel of things. This is especially important if you haven't been to India for 5-10 years. A lot has changed since those prehistoric times.
Good Luck with the Move.
Make an informed decision, and plan your move thoroughly and in advance. If you have done your homework well, things will be smooth. Otherwise a cross continent move can be a very stressful experience.
The good news is that they don't travel by boats anymore. No one in India will be able to call you a FOB.
Some Useful Resources:
NRIOL
R2I Club Forums - This forum was a blessing. Any question that you have about the move has probably already been asked here. If not, then there are people more than willing to help out.
GaramChai's R2I forums
NeoIndian's 40 resources to plan your move to India
Ashish's initial post before the move, and the one year followup!
This blog by Mahipal who is going to move to India in 2010, and already planning the move.