An Unconditional Apology
The flavor of the month in India these days is freedom of speech. Arnab Goswami doesn't let his panelists speak. Nitish Kumar doesn't want to let Jitan Ram Manjhi speak. Our PM apparently doesn't let his ministers speak. My wife doesn't let me speak. AIB has been in the news.
I'll have to be honest here. I did watch the AIB roast video and, dare i say, i enjoyed it a little. The jokes may have been lame and silly, but they made me laugh. Now that they've had to delete the video and have started visiting assorted religious leaders tendering unconditional apologies, i find my panties jockeys in a bunch all of a sudden.
So i thought it might be prudent to just be upfront about this, accept my fate and apologize in advance to any people who might get offended by my book, Democrazy, currently out in stores. The book is a spoof on the ways of the land, and takes on some of our holy cows.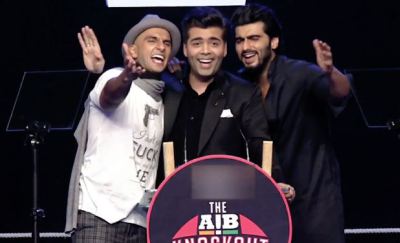 Allow me to apologize in advance to anyone who might get offended by the book. I must have been misguided to write such a ridiculous book that is a spoof on pretty much everything happening in modern India. It might also be the effect of watching back to back Bigg Boss episodes that left my brain dented and my judgement diminished.
If you haven't read the book and would like to outrage after reading it, you can buy a copy at your local bookstore or you could get a copy at Amazon. Of course, if you are like most Indian people, reading the book is immaterial when it comes to getting offended by it.
I apologize to all of our political leaders. They may be corrupt, they may be unethical, they may be horrible opportunists who wouldn't think twice before selling off their mothers to get to power, but so what? It gives me no right to mock them. Dear netas, I am sorry. Please continue with your manipulative ways while we tax-payers continue to do what we do. #FakeReimbursementClaims.
I apologize to our journalists and all news channels that spend days and nights breaking their heads, when not news. You may behave like headless chickens, you may shout at your panelists, your discussions may give headaches to viewers, but who am i to lampoon you? Please forgive me. (Channeling my internal Bryan Adams)
Please invite me to one of your panel discussions and allow me to apologize in person. I am willing to have Arnab ji shout at me for an hour if that helps me wash off this inexcusable sin i have committed.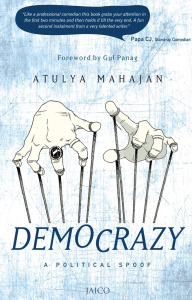 I apologize to all rich industrialists, the ones worried about their Swiss accounts getting revealed to the public, as well as the ones who didn't make the latest list. (I can just imagine what not being on the list would do to your streed-cred. Hang in there, and next time send more money abroad.) You have enough to worry about, like how Chaddha has a bigger private jet or how Mehta craps into a pot made of gold while you still have Parryware. I have no right to make fun of your ways when you are busy carrying our politicians in your pockets.
I apologize to religious babas. You give the country faith. You tell us how to live our lives. You keep us from watching shitty Ekta K$poor shows that only focus on families conspiring against each other. You are doing society a great service. You have even got into the film business now giving us a welcome break from mindless Sajid Khan movies. I am sorry, baba ji. I am sorry. Please forgive me.
I apologize to all Christians, Parsis, Sikhs, Muslims, Jains, Budhists and Hindus. You religious guys are just tricky. If i make fun, you will mind. If i don't make fun, you will say i am showing a bias. So let me just apologize. I am sorry.
While i am it, let me also apologize to my publisher for pushing them to get the book into stores. That's just unreasonable of me. I am sorry.
I apologize to the people who would not get outraged by my book. I apologize to the people who would get outraged by this apology. I apologize to the people who would get outraged by the people outraging against the book. I apologize to the people who would get outraged by the people outraging against this apology.
I am sorry. I am sorry if you think this apology is not sorry enough. Please forgive me.