Maid In India
If the 90s were the decade of the IT industry, the 2010s have got to be the decade of the Indian maid. Seriously, they've never been so talked about.
People returning to India from the US cite availability of domestic help as a prime inspiration to shift base. Housewives swear by their maids, when not swearing at them. Working women cant live without them. For young bachelor boys, their maids are veritable second mothers - cooking, cleaning and washing clothes for them. [Before you outrage, I know what you are thinking. Of course, mothers are much much more than that. For most people.]
There have even been reports of arranged marriages getting stalled because the girl's parents didn't feel their daughter will be able to gel with the maid at the boy's house.
Maids are indispensable. Maids are unavoidable. Maids are awesome.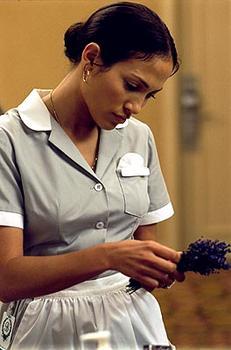 And everybody writes about them. There was this guy whose only claim to fame is that he moved to India from the US, only to move back because, in short, he started thinking of his maid as a conniving thief. Blah. And then there is that master of the best seller novel, the man who's one day destined to become the first Indian Lok pal, Chetan Bhagat.
Chetan has taken maid love to another level altogether. He installed an AC and a Tata Sky connection as well in his maid's room so she could enjoy the finer things in life, like Balika Vadhu in air conditioned comfort. He took her to the first day screening of Ra.One. He's given his maids the respect they deserve as human beings, regardless of whether they steal his shampoo or not. How touching.
Stop for a moment, dear tears. I have a post to complete.
But here's the problem. The maids have come to realize just how invaluable they are. And this messes up everything. EVERYTHING.
At my home, we've had to change our maid thrice in the last one year. Or rather, we've had to find a maid thrice in the last one year. Because they all quit. For greener pastures.
When it comes to attrition, Indian maids are worse than software engineers. Even software engineers last on an average one year at a job. A maid who matches that would be well worth her weight in imported apples from Australia. If that weren't bad enough, they just disappear. No notice period. No tearful farewell emails. Not even a going-away lunch party at Punjabi by Nature. One day there are there, and the next day there's a sinkfull of dishes waiting to be cleaned.
Here's a tip you should never forget: If your maid asks for an advance, there's only one correct response. DON'T.
Don't listen to Chetan Bhagat, who got lucky or is lying. For a maid, asking for an advance is like a techie enquiring about leave encashment policy from HR. They will take it, and run.
Now that maids know their importance, they've got smart. The Punjabi aunties of the neighborhood who go around like headhunters enticing them with two casual leaves a month are not helping at all. And as if they weren't enough, the Times of India keeps publishing articles about people who buy their maids bottles of wines, give a car for Diwali, or take them along to Switzerland trips. This is ridiculous. How is the common man supposed to handle such expectations?
Already aloo pyaaz are so costly. How then are we supposed to provide wine bottles, movie tickets, foreign jaunts, a 50% annual hike, and two monthly casual leaves to them?
At this rate, soon only the uber rich will be afford their maids.
Imagine a life where only the Ambanis can afford maids in their house. Imagine getting up to dust the house, while the missus does the  jhadu pocha, and after dinner, it is your duty to clean the dishes.
Being unable to find and/or afford a maid means you do everything yourself. No one to hand you the popcorn from the table while you play the downloaded torrent of Rockstar on your LCD TV. No one to make tea for you 5 minutes after lunch. No one to turn on the geyser so you can take a peaceful bath.
Dear god, at this rate we are going to soon become America!