Open Letter to Musharraf ji
Dear Musharraf ji,
Hope you get well soon. That foot stuck inside your mouth must hurt a lot, though I must say you still look quite fit and fine for someone with your advancing age and these terrible health issues.
But you are quite amazing. A day after a heart-breaking tragedy hits your country you are on TV saying that INDIA WAS BEHIND IT? India? Over a hundred children killed in cold blood by mercenaries and you have the balls to say that India did it? Seriously? The same country that, you know, you attacked in Kargil in 1999. Not ones to hold grudges, we've kept calling you for leadership summits and whatnot, because Gandhiji said that if someone inserts a knife in stomach, offer another part of body. (Yes, we are a funny nation when it comes to our fascination with foreigners, and having so many liberals running loose doesn't help)
(What are your balls made of anyway? Five kilos of shamelessium?)
And you say India killed innocent Pakistani children? Just when all of us on Twitter were tweeting #IStandWithPakistan. At least could have waited a few days for us to trend it and pour out our hearts in support of our Pakistani brethren? Boss, India is a peaceful country where we only shout at each other in Parliament but behave ourselves when it comes to terrorising people living outside our borders. Lions at home, but deers outside. A model also aggressively followed by our cricket team.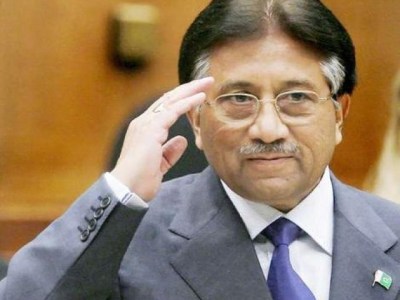 It just can't be. I can't believe that someone with such symmetrically dyed hair could be this ridiculous. Innocent lives were just lost in your home. 132 innocent children who would never see adulthood. 132 sets of parents who would live the rest of their lives with heavy hearts. I personally feel so tormented that I could barely read the news reports or the heart-rending accounts of people affected by this insane display of inhumanity by the Talibani 'fighters'. How could you even think of suggesting that India, the country that has itself suffered gravely at the hands of YOUR terrorists would carry out such an inhumane act?
No sir. Not possible.
I think I can finally begin to see through your beautiful genius. You're doing that thing, you know, where you act as the despicable evil villain who says something ridiculous just so that you stand out as the leader who incites peace-loving citizens on both sides to hate each other so that you keep up the charade of enmity between the countries and are able to stay relevant and important?
It's a wonderful plan. Play the bad guy so that Pakistani people actually begin to see through this vicious facade, Indians begin to empathise with them, both sides fall in love like SRK and Preity in Veer Zaara, and eventually both countries bury their differences and come together. Take a bow, sir. Take a bow. You are taking the fall for this noble cause of bringing lost brothers come together. Aapke Karan Arjun aayenge sir. Zaroor aayenge.
You will make the Pakistani people finally wake up and realise that their enemy isn't across the 10-feet high fenced border, but is amongst them. They will realise that it isn't India or Indians that wants them to lead miserable lives, but leaders like you. You will make Indian people realise that the average Pakistani is suffering as much at your hands as some of us have over the years. You will make Indians #StandWithPakistan.
Soon the partition will be a thing of the past. Amisha will be able to live happily ever after with Sunny. JP Dutta won't be able to make any more war movies. Adnan Sami will not have to worry about his Indian visa. Our cricket teams will be united – powered by MRF, the powerful pathan bowlers and charismatic Delhi batsmen. It will be legen-wait for it- dary.
You evil genius, Musharraf ji. Keep it up. Keep saying more of this nonsense and blame India for all the evils being caused by the terrorists you've fed with your own hands, and very soon Pakistan will rise and show you, and that day, my dear Musharraf, India shall stand with Pakistan and Pakistan with India, and you would have achieved this dream of yours.
Inshallah.
[Image courtesy: blogs.tribune.com.pk]