Swanky, Swankier, Swankiest
This post is about Gurgaon, a little town in Haryana just outside Delhi. Till a month back, i had never been to that part of town.  These days, i spend quite a lot of time there.
First time to Gurgaon, and i was pleasantly surprised. I felt like i had suddenly come to a new land. It's a veritable jungle mein mangal. There is some amazing architecture on display in the swanky office buildings coming up all over Gurgaon.
As you cross the Toll plaza, here's what the view looks like.
Is it a building? Is it a ship? Its the ship building!!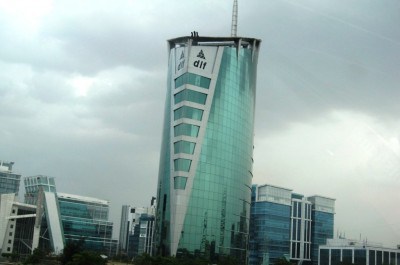 The ship beckons you into Cyber City - and suddenly you are in a different land.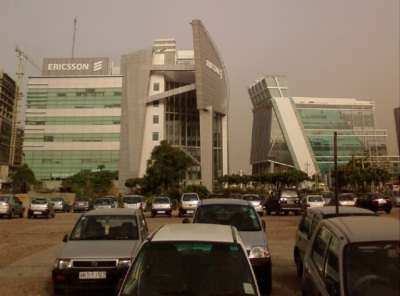 A land of shiny towers and architectural marvels. It's a little stretch of land, but a lot of imagination. Each building has its own character, its own persona.
It's unlike anything i had seen elsewhere in India. My jaw dropped the first time i was in the area.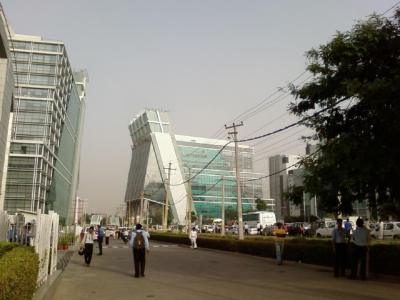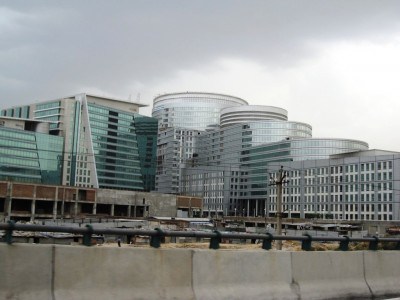 Somehow i get reminded of the Las Vegas Strip, a strip of very unique looking casinos. This road could well be a different sort of strip. There's Ericsson, Sapient, Standard Chartered, RBS, PWC, Oracle, HP, and more technology powerhouses in those gleaming towers.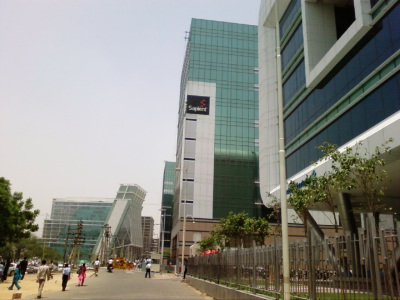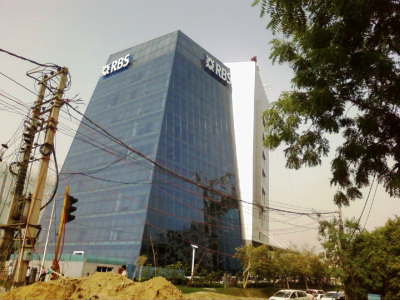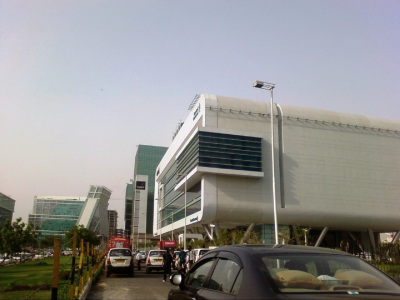 The fabulous architecture isn't just limited to the Strip. Elsewhere in Gurgaon, such beautiful buildings are coming up all over. This one's one of my favorites.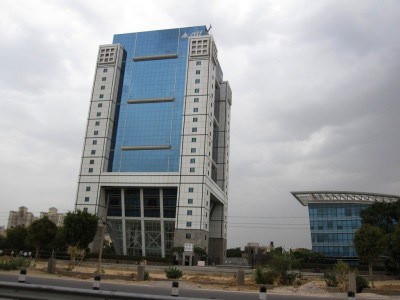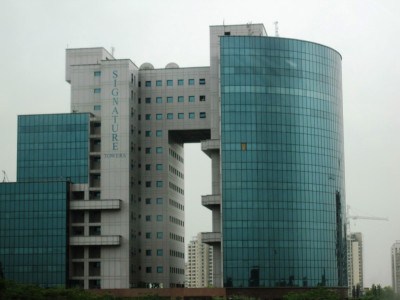 The funny thing is, people tell me Gurgaon isn't for living. It's dusty, transport is a big problem, amenities are an issue, etc.
Looking at all those shiny buildings, you would think it's a world class city in the making.