The Rise and Fall of Satyamev Jayate
Satyamev Jayate ended today, bringing to an end the initial instalment of one of the most talked about non-Ekta Kapoor shows on Indian Television in recent times.
The show got off to a heady start. Everybody was very excited. Well, the naysayers are always there, but in general people had high hopes from it. The first episode was earth shattering. People talked about it for a week. It trended on Twitter. I wrote about it. Aamir Khan met Rajasthan CM to get action taken against errant doctors. Bla bla bla.
Somewhere down the line, people got bored of being overly concerned about saving India. Then the jokes started. Questions about Aamir Khan's plastic expressions. Questions about his earnings from the show. The sunday morning tweets dried up. People got back to talking about cricket.
By the time it ended, the show hardly got people talking about it on Twitter the way the first episode did. It was just another show, even though no other show has tried to do what this one attempted.
Here's a graph showing interest levels on social media platforms and the kind of comments the show elicited over its run.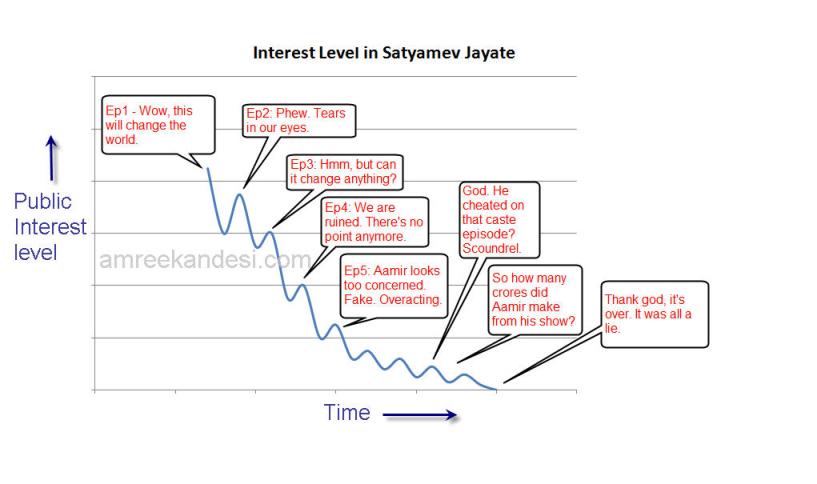 How was your experience? Did it match this graph?