Open Letter to Rahul Gandhi
Dear Rahul ji,
Boss, you've done it. You've shown India that there was a reason the world didn't end last year as predicted by the Mayans - because we had to see your magic before the world meets its maker.
I have to tell you a story first. My maid came to me yesterday and said she wants a 20% raise. I said 'Bhai, what happened suddenly? What will you do with so much money?' She said that she wants her kids to become pilots.
I said 'Boss, that's not gonna happen. Becoming a pilot takes too long, you'll need a lot of money, and they will teach him how to drop mail from the plane.  What if a large parcel lands on top of your jhuggi? Do you want to make him a pilot or a murderer?'
She looked at me with a bemused expression and said, 'Sir i just wanted a simple answer'. I laughed loudly at the ignorant woman. She has yet to realize that we are not China, for there to be simple answers. We are a complex nation of complaining people, which also explains why she cribs so much about her salary (3000 per month) being too less. Next she will ask for Starbucks coffee as the Diwali bonus. Not gonna happen.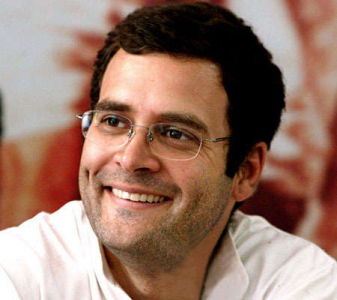 I think THIS attitude is our problem. Our people are too naive to understand the complex environment we live in. They complain, but about all the wrong things. No electricity. No water. No law and order. Dals being too expensive. Potatoes being Rs 15 per kilo. The latest iPhone being launched in India a few months after the US launch….
Boss, aise to kuch nahi ho sakta. Our people need to rise above these trivial things, and complain about bigger things, like improving our image in the eyes of MIT grads or making the Chinese feel frightened of our INSAS rifles and Arjun tanks. Instead, they keep harping on about imaginary scandals and scams that TV channels keep making up.
They don't know that our power is already out there and getting appreciated in yoga studios and chicken tikka masala servings. That India's power is shining off the Oscar statuettes won by Slumdog Millionaire. They won't even appreciate that the western world has moved beyond its perception of Indians going to office on elephants now, and have realized that we also have cars and scooters.
Don't care about these people, yaar. They are all probably jealous because you are the youngest 42 year old to become the Indian almost-PM, while they are just busy changing diapers on their crying babies.
You know what, I've had my share of frustration as well, but hearing you this week has changed it all. You were such a picture of poise. That shiny kurta pajama stood out like a shiny beacon of peace and hope amidst tie wearing suited-buited business people. So resplendent. So smart. It was like witnessing the two Indias come together seamlessly to combine their energies. I am seriously considering going to work in kurta pajamas from now on. Comfortable, light, and white (the color every Indian body part aspires to). Perfect for IT guys who spend their nights in the office. Great for sleeping through boring meetings.
Talking of energy, i was fascinated by your comment about our ancestors worshiping rivers to get their energies. It just makes sense, but i am a bit scared of getting near the water of the Yamuna. It is dirty, and devoid of any life. Plus i am worried that i'll pass out from the terrible stench of untreated sewage in the river.
Which is just so sad. Here you are giving clear ideas on what needs to be done, and i am so utterly incapable of doing any of that. I think I may just be everything that is wrong with the country. It's all my fault. We are supposed to be a bee hive of energy, but we just behave like bees on our roads, which are buzzing with road-rage. Just yesterday, i got rear-ended by a biker who made me apologize for coming in his way when he was talking on the phone.
But i think i am doing some things right. I listened with interest when you talked about Indians being optimist, even  when living half a dozen people to a single room. Boss, optimism is everything. I am an optimist. My optimism is what allows me to leave the home every morning knowing that i have a long commute ahead, and our roads are so unsafe. Optimism makes millions of people watch Uttaran every night hoping for something happy to happen on the depressing TV show.
But you're right. We can not expect a man on a horse to come in and solve our problems. Nobody rides horses anymore. Unless you were talking about someone riding two horses together, in which case i always knew that Ajay Devgun had something special about him.

This is so exciting.
Another great point you raised was about opening up the voice of the people to see what comes out. Clearly a reference to Twitter. Indeed, it is awesome. Did you know that you were trending for a few days after your speech? Just a one-hour speech and you trend. And to think that there are lesser people who live their entire lives in the hope of trending one day. Stupid, but optimist. Halfway there!
Chalo boss, i'll have to signoff now. Take care of those dimples, and try shaadi.com. Who knows you might find a worthy life partner who'll spur you on to bigger things. Because boss, how else will you understand the complexity of millions of married men and women in our country?
- A fan.
[PS: Full text of the historic speech is available here. You can also watch a video here]